Transitional and contemporary-styled kitchens have overtaken traditional designs in the past few years, according to a recent trend report by the Kitchen & Bath Association. That means you must offer your buyers a wider range of cabinetry styles, or risk leaving a large segment of them unsatisfied.
Too many choices can be a hassle, though, making it harder for buyers to select, and harder for you to keep budgets and schedules on track. No, your cabinet selection doesn't have to include everything but the kitchen sink—but is it large enough to accommodate these current trends?
Frameless cabinets fit modern kitchens.
Frameless cabinetry, also known as European Style or "full access" cabinets, has the sleek look and clean lines that define modern kitchens. Frameless styles often go beyond traditional wood, using laminates, glass and metal, or blending several materials to create unique, contemporary style.
Aside from the aesthetics, frameless cabinets have the added benefit of more storage efficiency. Because doors attach directly to the sides of the box, you can access the full width of the inside cabinet (face frames obstruct an inch or so on each side). Frameless drawer boxes can also be larger, adding a few more inches of space to every drawer. In an average sized kitchen, that can add up to the equivalent of an entire extra drawer.
Transitional cabinets blend old and new. Not everyone is into the ultra-modern look, but they don't want a new kitchen that already looks dated either. That's perhaps why transitional cabinets have topped the popularity list in K&BA's trend report. An exact definition of "transitional" cabinetry is a bit elusive but think of it as a sophisticated marriage between modern simplicity and timeless design.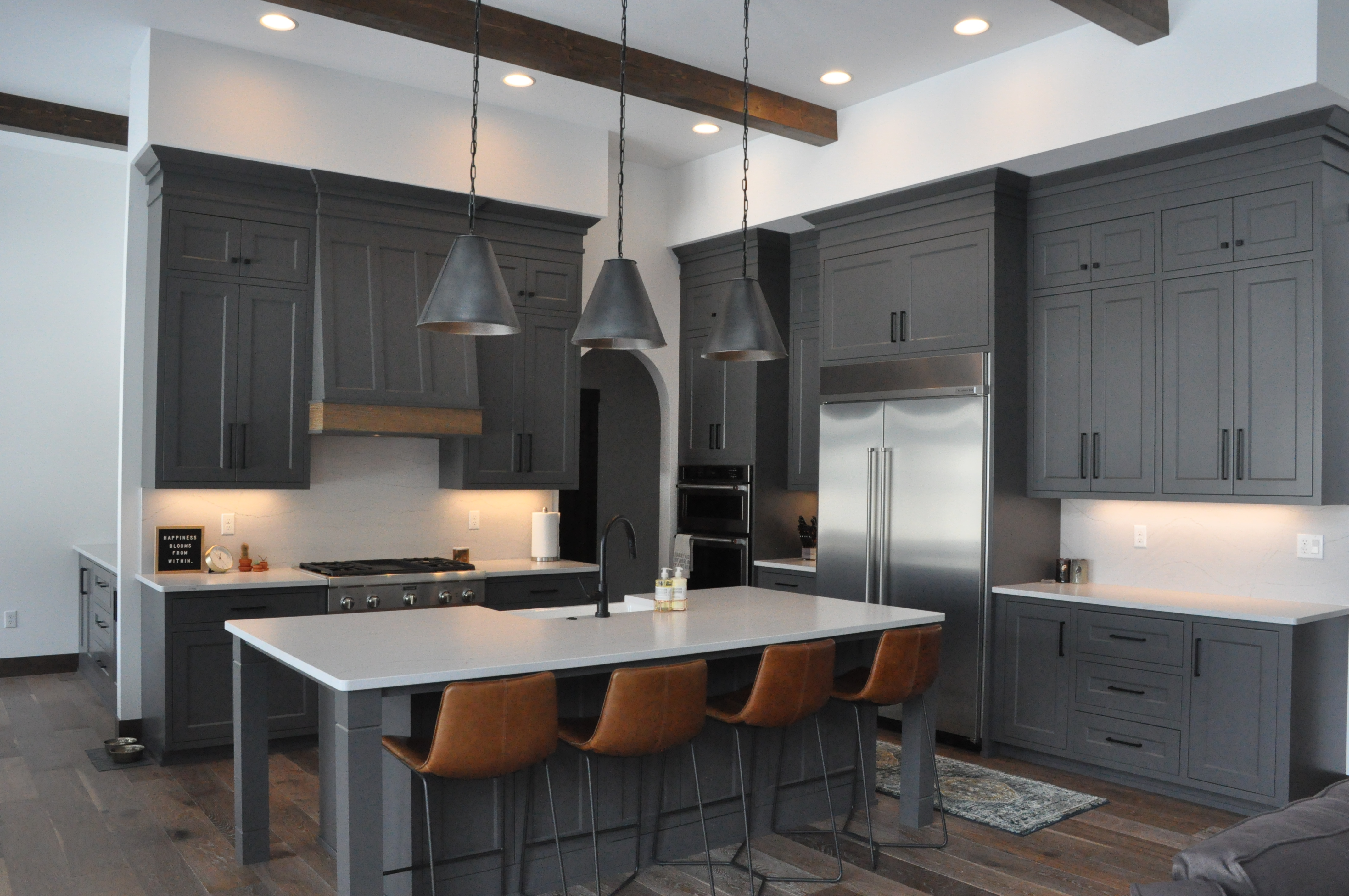 Transitional cabinets lean contemporary with bold shapes, no-fuss lines and simple doors, but may incorporate traditional touches, like crown molding or decorative posts to lend a traditional feel. Traditional cabinet styles painted white or gray instantly elevate the modern factor. Other on-trend transitional options include blue painted and high gloss cabinets, or popular two-toned cabinets.
Traditional looks are waning—but not gone.
Traditional cabinets still have their appeal, because they are, well, timeless. Offering a wide selection of traditional styles, wood species and finishes is still important to meet the needs of all buyers.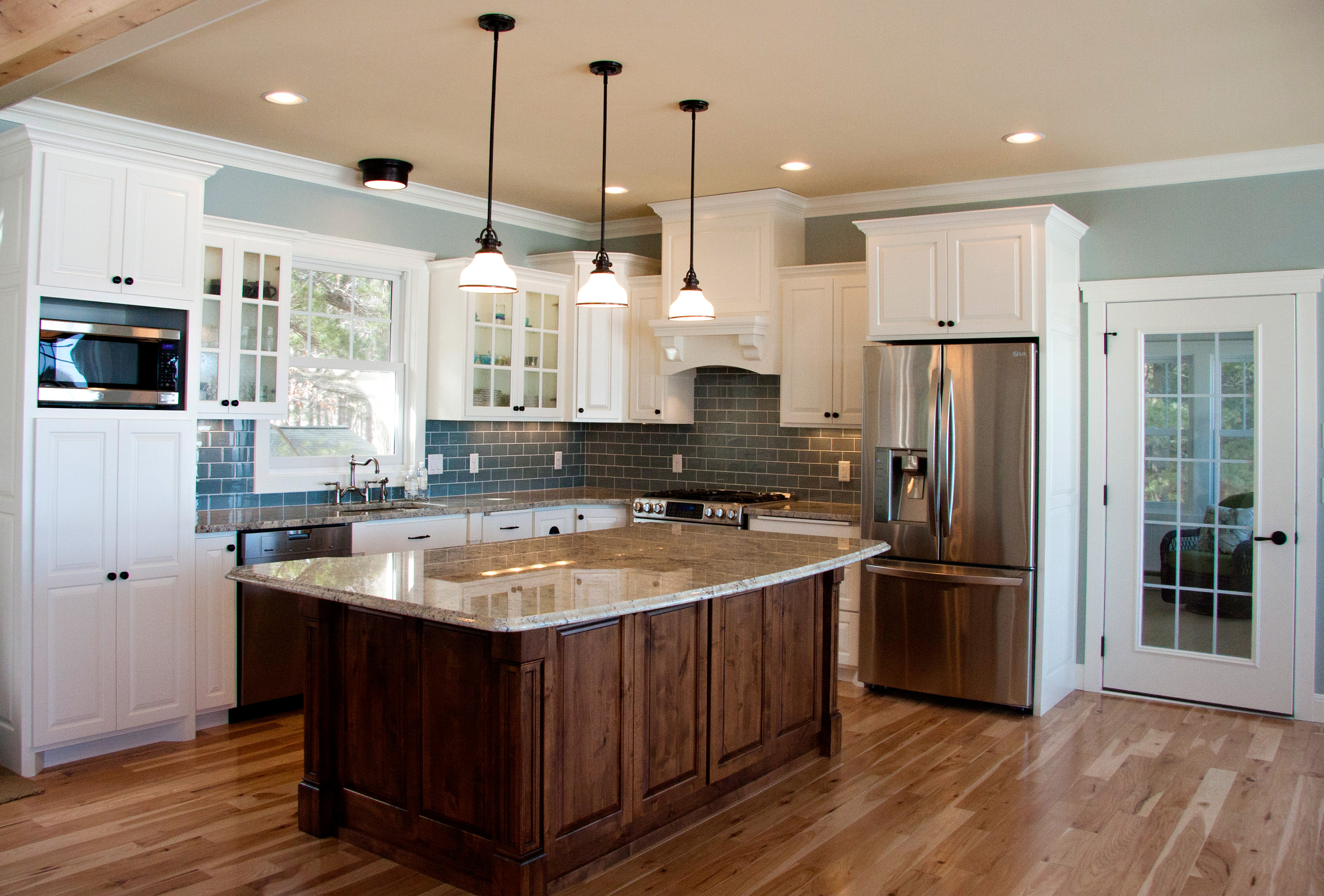 Options for every buyer from one source.
Obviously, you want to give buyers choices, but how do you balance wide selection with cost and efficiency? By choosing one partner who can handle all your interior wood needs.
Bayer Interior Woods offers classic face frame and contemporary European frameless cabinetry in good, better, best product lines for both your builder-grade and upgrade cabinetry. Whether you need efficient cabinetry across an apartment complex, or a custom layout for each buyer, you can trust us for premium quality, flexible support and great value.
Our wide selection of wood species, TFL colors and finishes provide limitless options. We can meet with your buyers at one of our three convenient Selection Centers in Minneapolis, Hopkins and Sauk Centre, Minnesota. We'll guide them in making their cabinetry style and design selections, taking the burden from your shoulders.
Bring unified style and craftsmanship to your homes, apartments, condominiums and town homes with our integrated collection of custom cabinetry, coordinating millwork and distinctive accessories.
View our gallery on mortarr at mortarr.com/bayer-interior-woods/