How to choose what to use for your project
Deciding between stain, paint and Thermally Fused Laminate (TFL) on your project can be tricky. There are pros and cons for each, but it all depends on what the homeowner wants as far as aesthetic, usability, cost and durability. Check out this infographic or read further to learn more.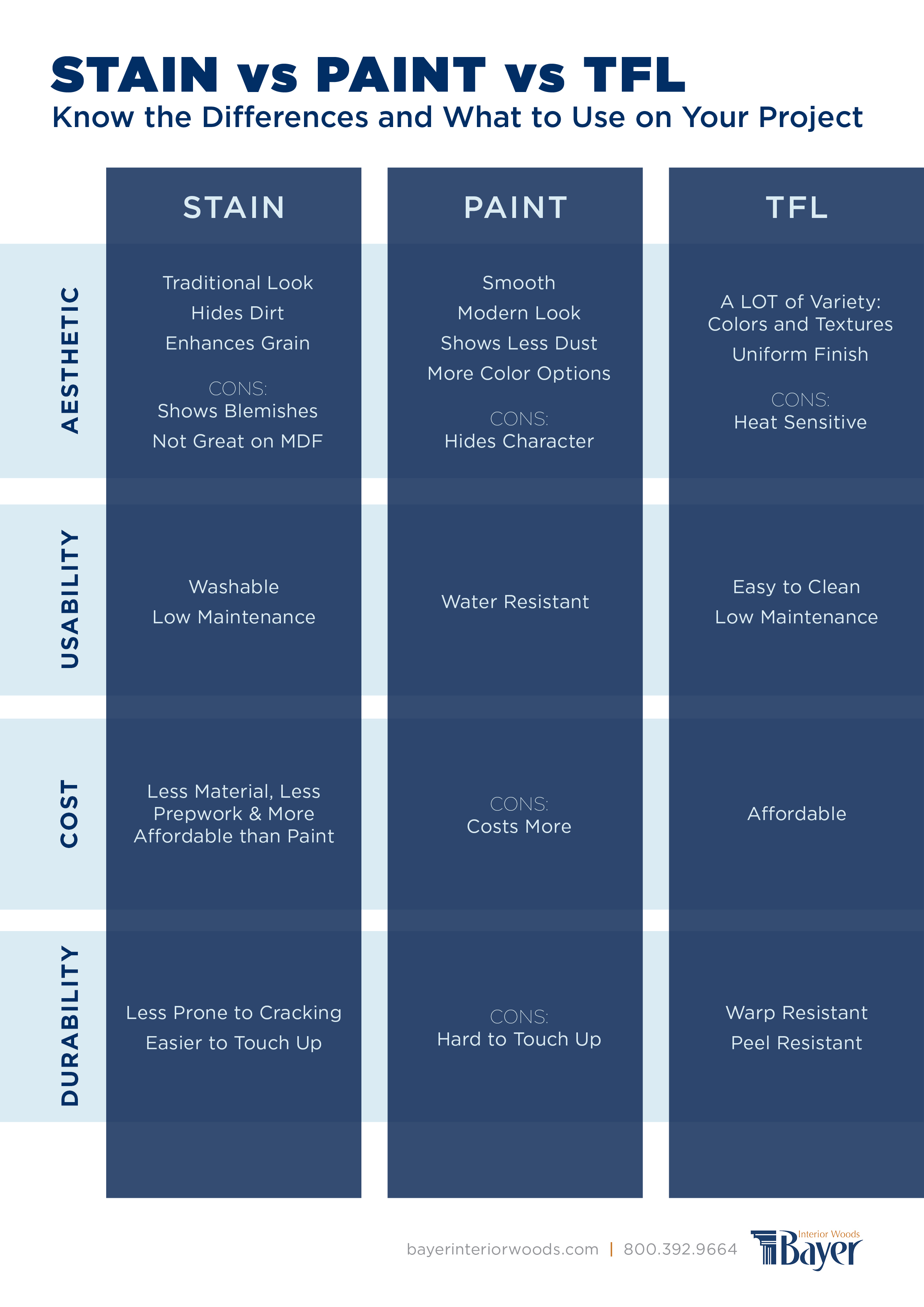 Aesthetic
Aesthetic is a major component when it comes to designing a space. If you're looking for something more traditional, then stain might be perfect for you, but if you're looking for something more modern, then paint or TFL might work better.
Stain enhances the grain in woods, but it could also enhance the blemishes as well, which could be great for those who like the knotty and/or rustic look but not so great for someone who wants clean lines and finishes throughout their home. Stain can also be a bit limiting compared to paint and TFL. Paint options are endless and TFL options even more so. If you use TFL, you aren't limited to just a flat color or wood grain, you can also choose different textures, like our Natural Linen or Silver Frost.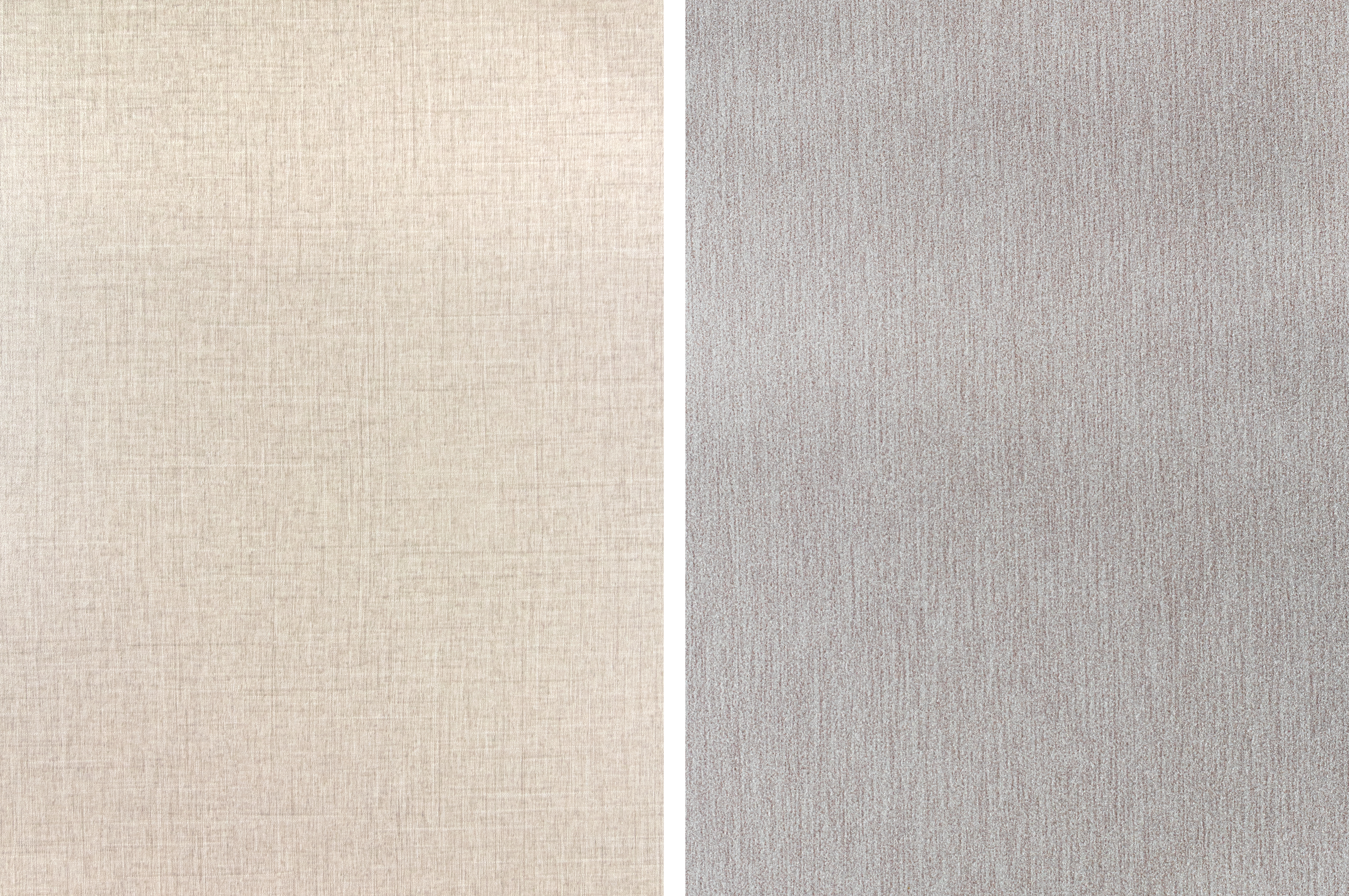 Usability
As far as usability goes, stain, paint and TFL are all easy to clean, but paint may require some more maintenance. Paint is more likely to chip and wear overtime and use.
Cost
When it comes to the cost cabinets, paint is typically the most expensive, followed by stain and then TFL. It does vary depending on the cabinet series, stile and rails but as a general rule, you could expect to pay more for paint.
Durability
As with all products, over time things will start showing wear and tear. Anything made from wood has the possibility to warp depending on the climate it lives in, however TFL is more resistant to warping due to its thermally fused process.
Stained, painted and TFL cabinets will all wear in different ways. As a stained cabinet wears it could easily be touched up if needed. If a painted cabinet wears or cracks, it may be harder to touch up.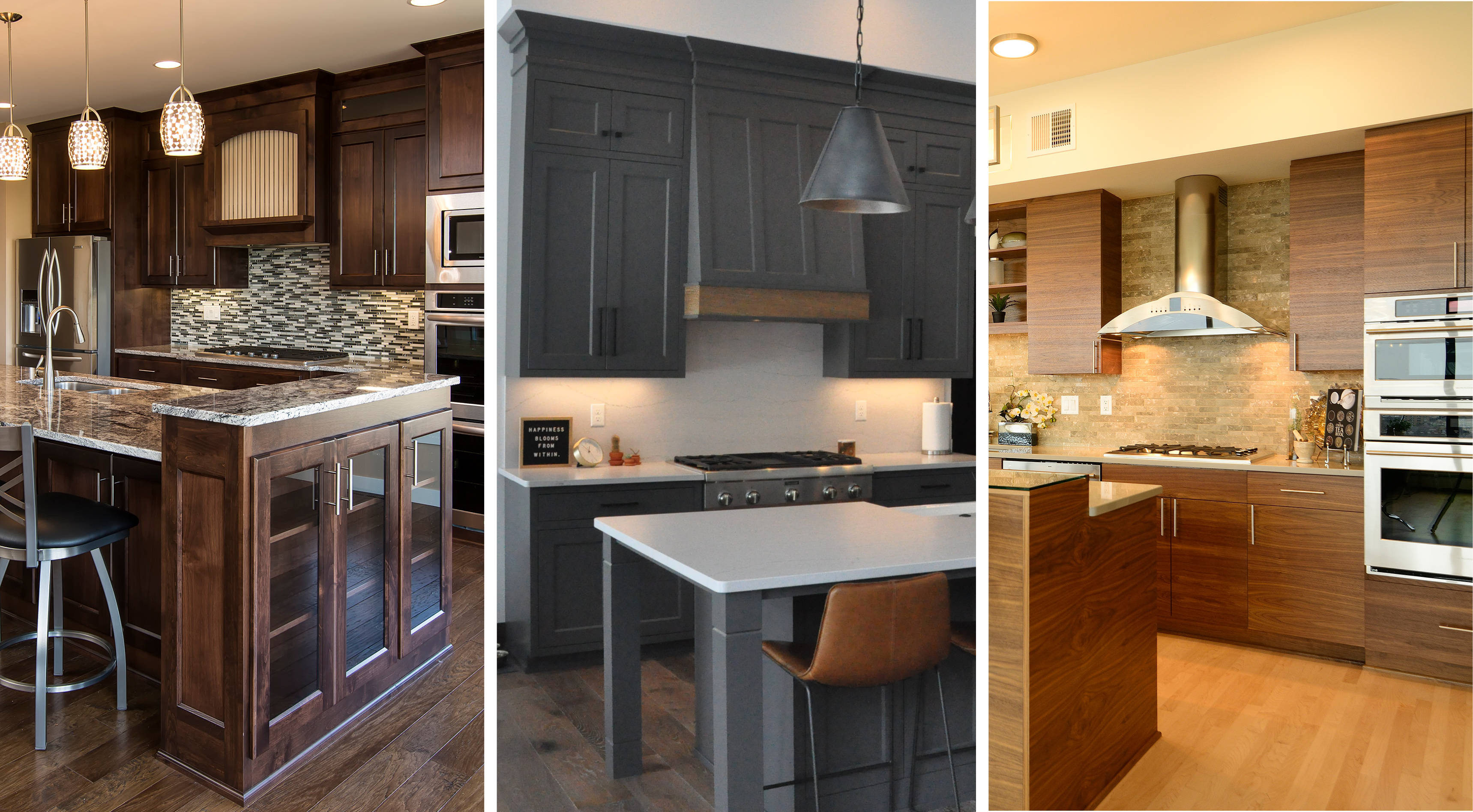 Overall, cabinets made with stain, paint or TFL all have their pros and cons. Like stated earlier, it really depends on what the homeowner is looking for and how they plan to use their space.