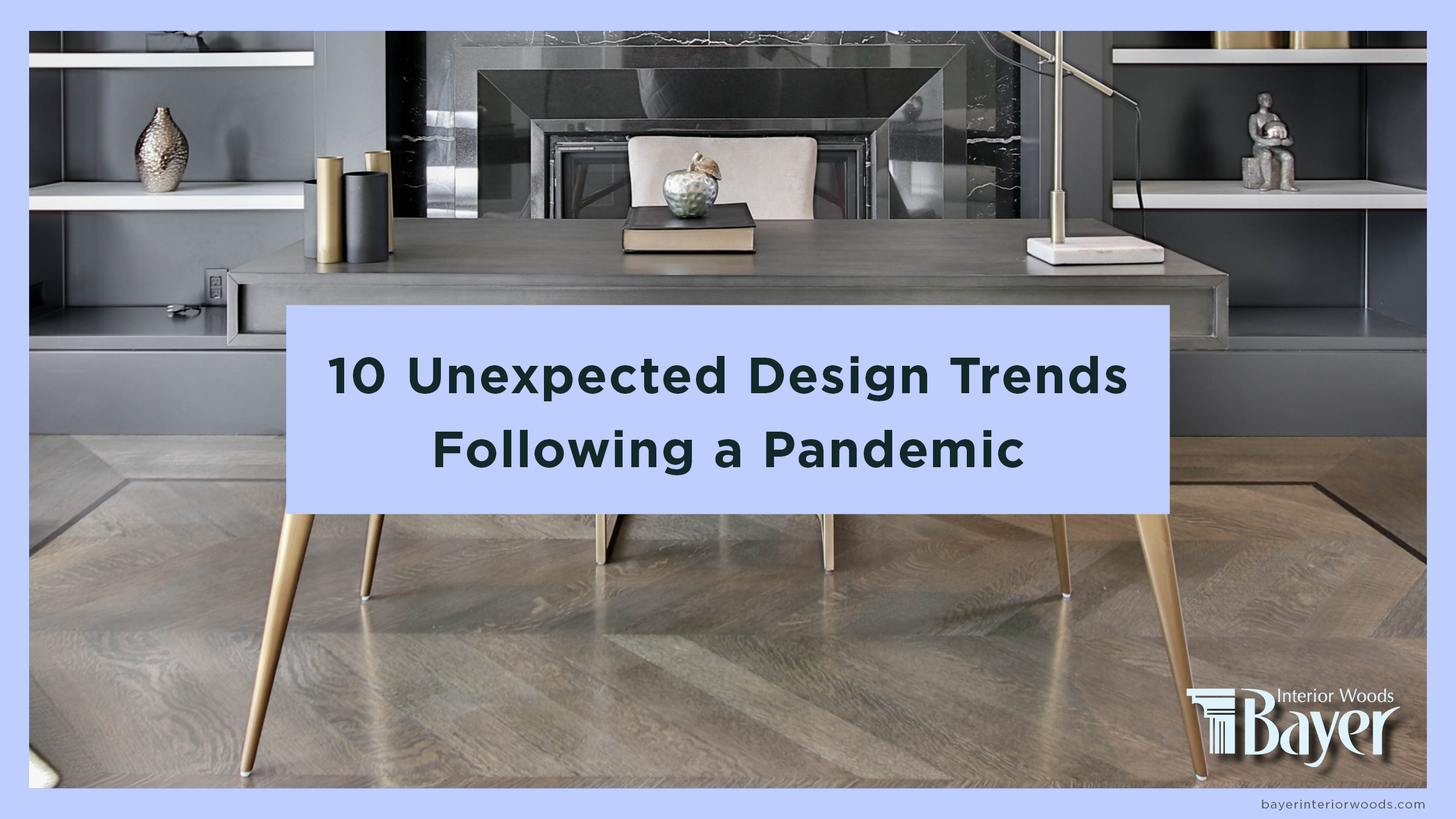 2020 has made a significant impact on everyone's lives and how we go about it. Instead of leaving the house every day to go to work or attending games and other events outside of the home, we have been confined to our own homes and forced to make it work for everyone living there. Without realizing it, the design and functions of our homes have drastically changed to work better for us all. So overall, how has the pandemic affected the future of interior design?
How it's Impacted Design
Overall, the rooms in our homes do not just have one sole purpose anymore, every room now must have multiple uses and some rooms or spaces have even changed completely. Design has shifted towards focusing on what will function the best for our families and how do we realistically plan to use each space now. With that in mind, here are the ten trends we see sticking with us even after the pandemic is over.
What are the Main Trends?
Natural Neutrals
This is one we have talked about before here on our blog with the Sherwin-Williams Color of the Year announcement. Natural tones and neutrals are going to be key. Color really impacts our mood and can set the tone for the task ahead. When you're in a workspace, a bright pink wall can be very distracting and hard on the eyes, so those calmer naturals make sense when you consider the lifestyle we now have. These natural color palettes bring some warmth, safety, and calmness back into our lives after a hectic year and will help us remember the year we hope to have ahead.
Kitchen Re-design
Now more than ever, the kitchen is the heart of the home. Someone is in the kitchen at all times of the day, whether they are learning, working, crafting, cooking, or eating, the kitchen has been a pretty busy space this year.
With that being said, here are some kitchen trends we are seeing
⦁ Larger kitchen islands
⦁ More seating (and more comfortable seating)
⦁ Breakfast nooks
⦁ Antibacterial and easy to clean surfaces
⦁ More automation and less pulls when possible
⦁ Automated appliances
Families have also been finding new hobbies during the pandemic, and for the ones that involve the kitchen, homeowners are wanting designated spaces for their family members to do so. Whether that is creating a baking station for children or a juice, smoothie, or coffee bar for the adults.
Kitchen Storage
With everyone being home a lot more, parents are not just cooking the typical one to two meals (breakfast and dinner) a day anymore, now there is an additional meal (lunch) and however many snacks the family needs throughout the day. This means, more groceries are bought, and more canned/dry goods are being stored. Which leads to storage issues within the kitchen.
Kitchen storage solutions have included:
⦁ Utilizing floor to ceiling cabinets
⦁ Deeper cabinets and drawers
⦁ Appliance upgrades
⦁ Walk-in pantries
⦁ Under bench storage