Have you ever lived in an apartment or house with a small kitchen? The design of a small space can make or break its usability and efficiency, especially if it is a kitchen. Here are a few tips on how to design a small kitchen.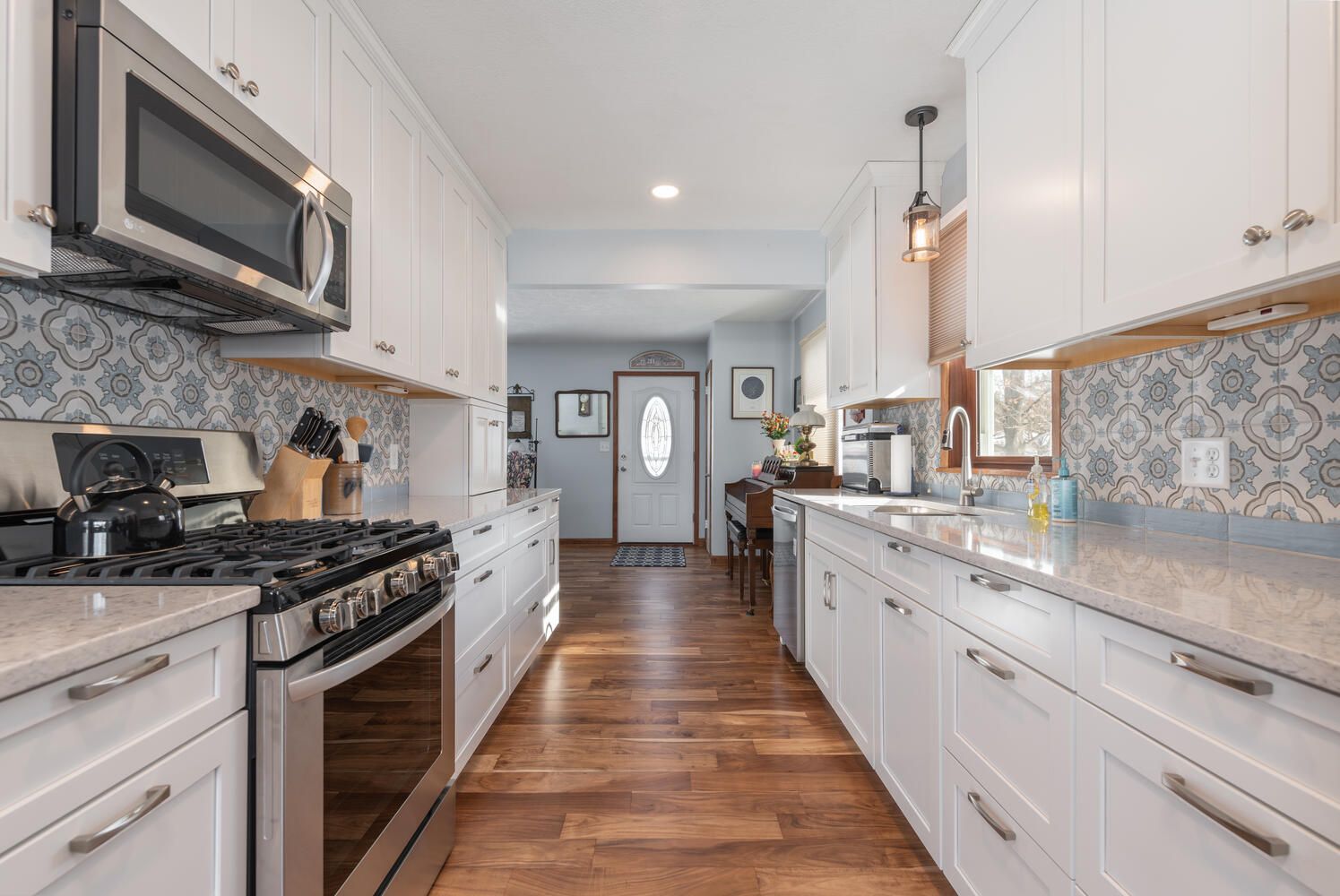 1. Tall Cabinets
In a small space, there typically isn't a lot of room for cabinets. When you are limited on cabinet space, it is important to utilize all the space that you are given. Rather than having your cabinets stop before touching the ceiling, opt for having tall cabinets that go all the way up to the ceiling.
2. Utilize Empty Walls
On walls that are not being utilized, consider adding hooks or open shelving to maximize your space. Open shelving is a great way to store items without making the space feel smaller.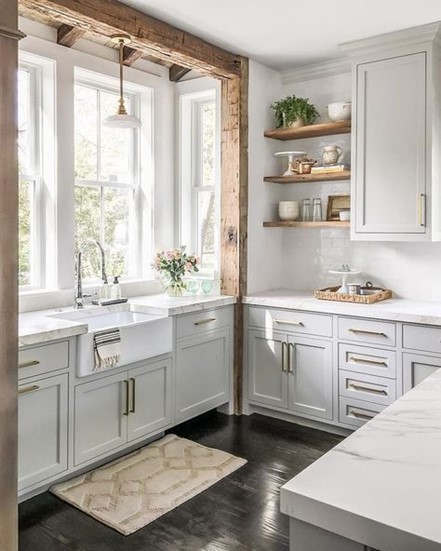 2. Lighting
Having good lighting in a small space is a easy way to make the space feel larger. Utilize natural light when available, incorporate a bright overhead light, and consider adding under cabinet LED lights.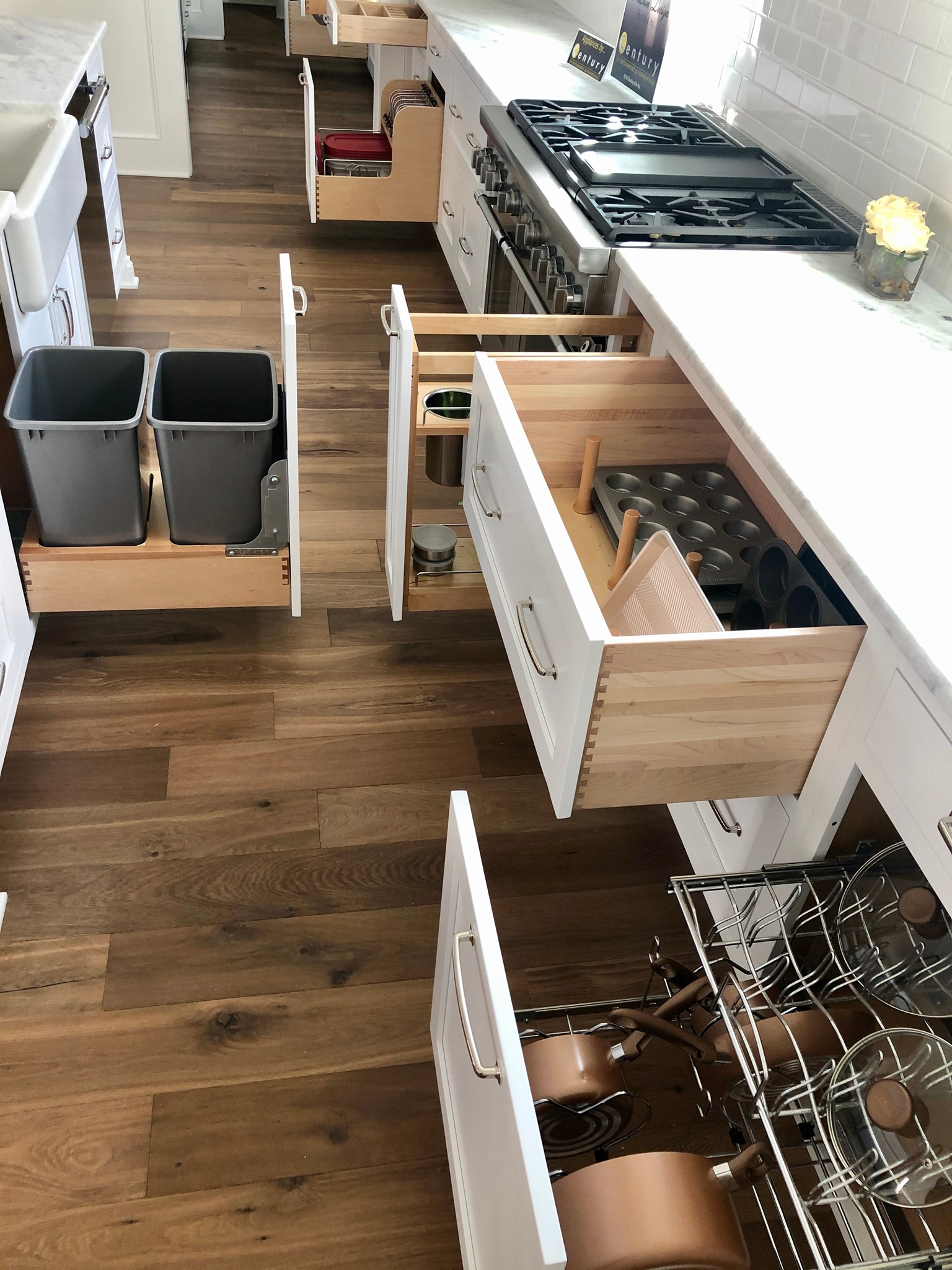 4. Kitchen Accessories
There are many different kitchen accessories that help save space in kitchens. Some accessories to consider include, pot racks, pull-out selves, appliance lifts, a spice pull-out rack, hide-away dog dishes, pull-out trash, and recycling cans and more. Check out our accessories offered on our website at Accessories: Bayer Interior Woods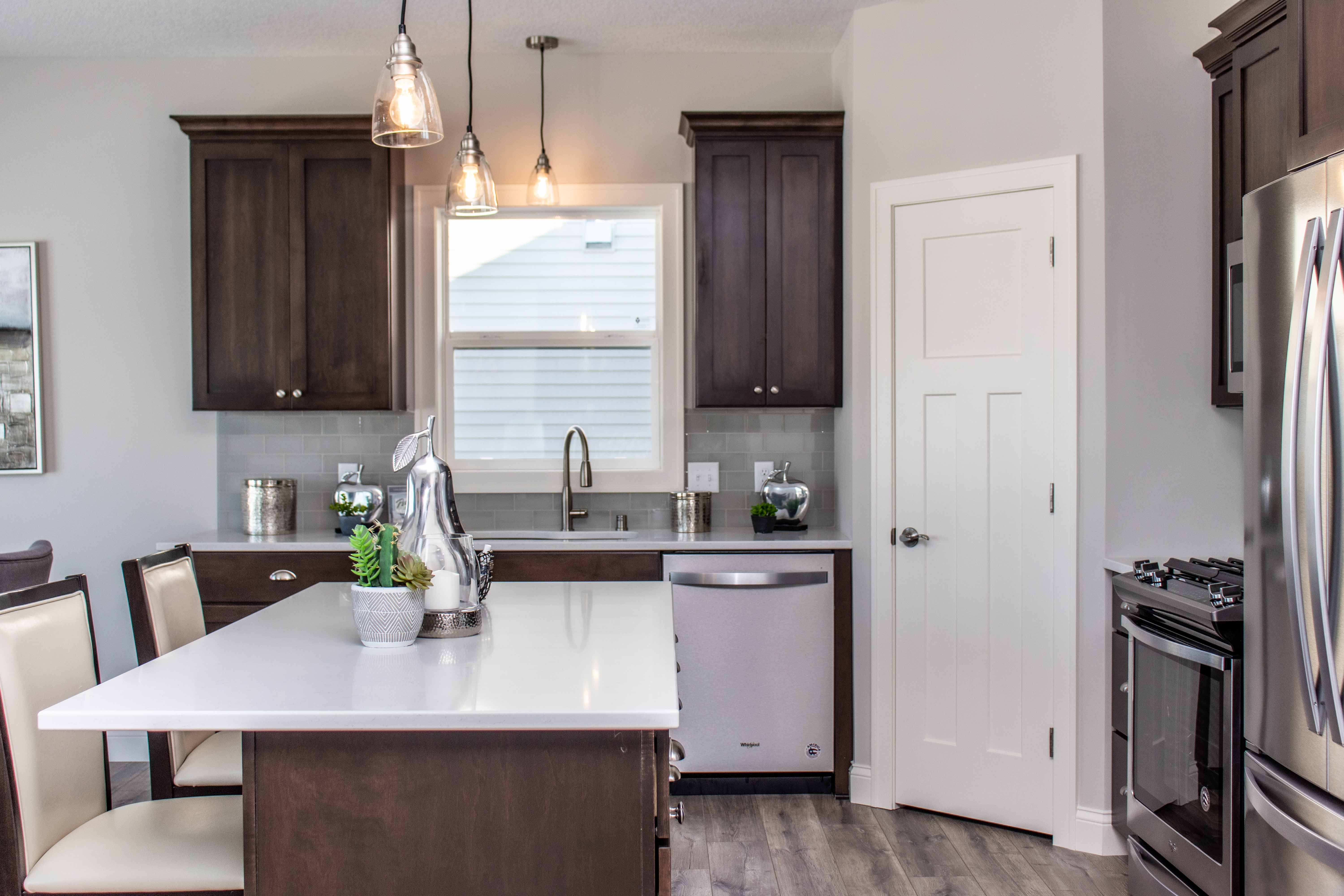 5. Light Cabinets
When designing a small kitchen, you want to keep the space bright so that it appears larger. Light cabinets are a great way to add brightness into a room and visually maximize the space you have.
If you have a small kitchen that it is not utilizing your space well, consider adding these features.