Understanding the difference
Deciding on which cabinets to use in your build or remodel can make or break the space. When it comes to choosing cabinetry, you have two options stock, and fully custom cabinetry. The differences between these options can vary slightly depending on where you purchase them but at Bayer, the differences are as follows.

Stock
Stock cabinetry is pre-built based on industry-standard styles, measurements, and finishes. They are a great option for anyone on a budget as they are still offered as a good quality product. Stock cabinetry is also a good option for those who are on a tight timeline since they are premade and ready to install once the order is placed.
Our stock cabinetry is our Classic Reserve line, which offers some of today's most popular door
styles and finish combinations, including the upscale look of paints at no additional charge. Combined with a broad selection of SKUs, accessories and moldings, Classic Reserve cabinetry will make any design as beautiful as it is affordable. The width of the cabinets are available in increments of 3" and will typically need fillers.
Where stock cabinetry falls short, is its individuality. Because they are stock, they tend to have a similar look when compared to other spaces utilizing similar products. Which is perfect for some homeowners but not every homeowner will want to stick with the typically stocked finishes of white and gray paint or brown and gray stain. Also, because they are not custom-built to fit the space, not every space will work perfectly for stock cabinets.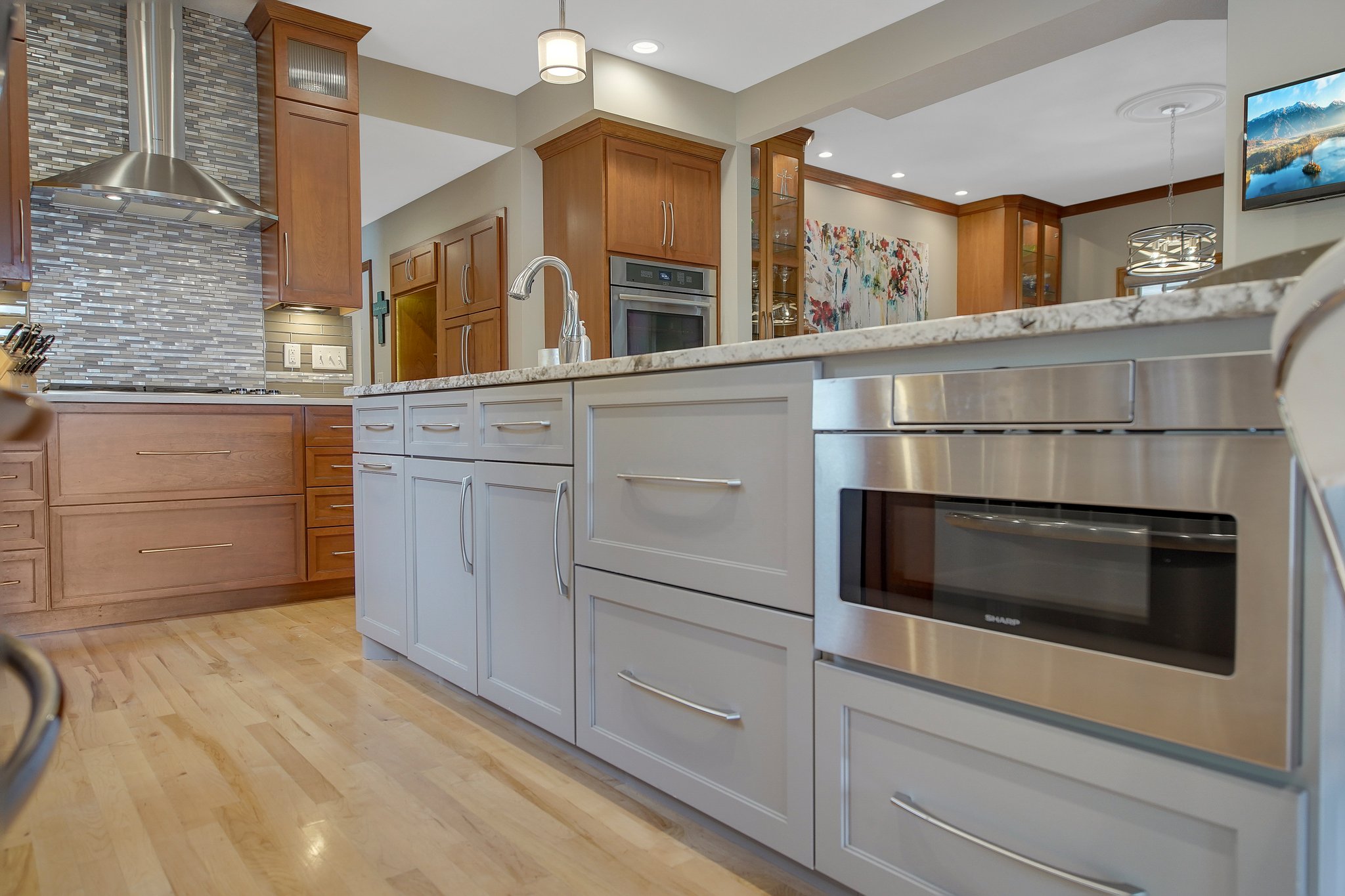 Full Custom
If you are someone who has a detailed vision of what your new kitchen will look like, and you want then you probably want to use full custom cabinetry. Full custom cabinetry is completely customized to your space and design preferences. You are not limited to set specs so almost anything you dream up can be made. Utilizing custom cabinetry allows you the freedom to add certain features and accessories to the space.
Choosing between stock, semi-custom and full custom cabinets can be a challenge, but it helps to weigh all your options and figure out what works best for your space.