Three Cabinet Trends for 2020
Whether your clients want the latest and greatest or something more traditional, staying on top of trends will equip you to design a kitchen for every need. Here's a look at three hot trends shaping cabinetry design this year.
1. Double Islands
Open floor plans have led to expansive kitchen designs, and what better way to fill out a grand kitchen than by adding two islands? Fast becoming a coveted kitchen feature, the double island is not just a luxurious amenity. It's a functional element that adds storage and countertop space for food prep. But perhaps its biggest draw is the airy, casual ambiance it lends for people to gather and entertain in the kitchen—where life happens!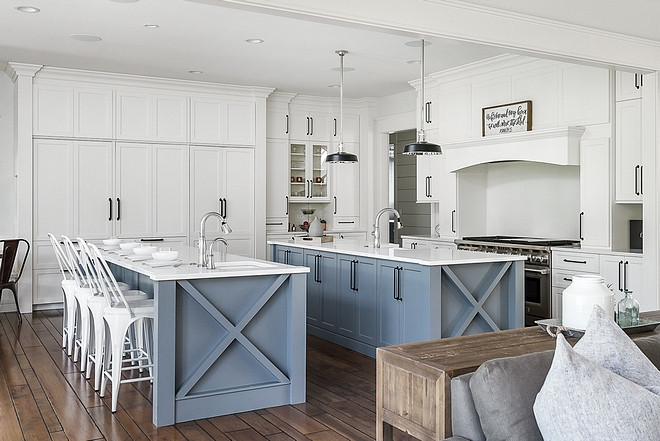 Not every kitchen can pull off two islands, but for those sprawling spaces that can, the design options are endless. Think dual purpose; there's no need for islands to mirror one another. One island can support food prep, with undercounter appliances or a second sink for easy cleanup, while the other focuses on entertaining with extra seating or wine storage. Place them parallel or perpendicular to one another or connect them with a countertop to create different looks. Mixing painted and wood cabinets, granite and butcherblock countertops, or transitional and modern door styles adds interesting variation.
2. Open Shelves and Deep Drawers
Consumers continue to love the idea of nixing some or all upper cabinets for open shelves. Super-stylish shelving gives the kitchen a lighter, brighter feel. It also lets people showcase their personal style, by putting anything from colorful dishes to vintage cookware tor quirky travel collections on display. And it's affordable, freeing up budget that can go toward stellar cabinets elsewhere in the kitchen. Go with sleek metal for a modern, minimalist look, or rustic wood for a farmhouse feel. Floating shelves create an excellent display area over a kitchen sink or cooktop. Or a corner shelf between two cabinets can make better use of a hard to reach area.
With more open shelving on top, trends for lower cabinets are leaning toward larger and deeper drawers. Dishes, pots and pans, and even pantry items seem easier to access and store when nestled into easy-slide drawers rather than behind cabinet doors. Drawer-type appliances, from refrigerators to microwaves, are also showing up under the countertop.
3. Minimalist hardware
Modern design is all about simplicity, and cabinet hardware is following suit with a trend toward "less is more." Now, cabinets are available with push-open and close technology, which means you can do away with handles on cabinet doors and drawers altogether. Recessed hardware offers another streamlined option that can add interest and detail. In traditional and transitional kitchens, hardware that blends into the cabinet (dark on dark to white on white) is another way to create a cleaner, less fussy look.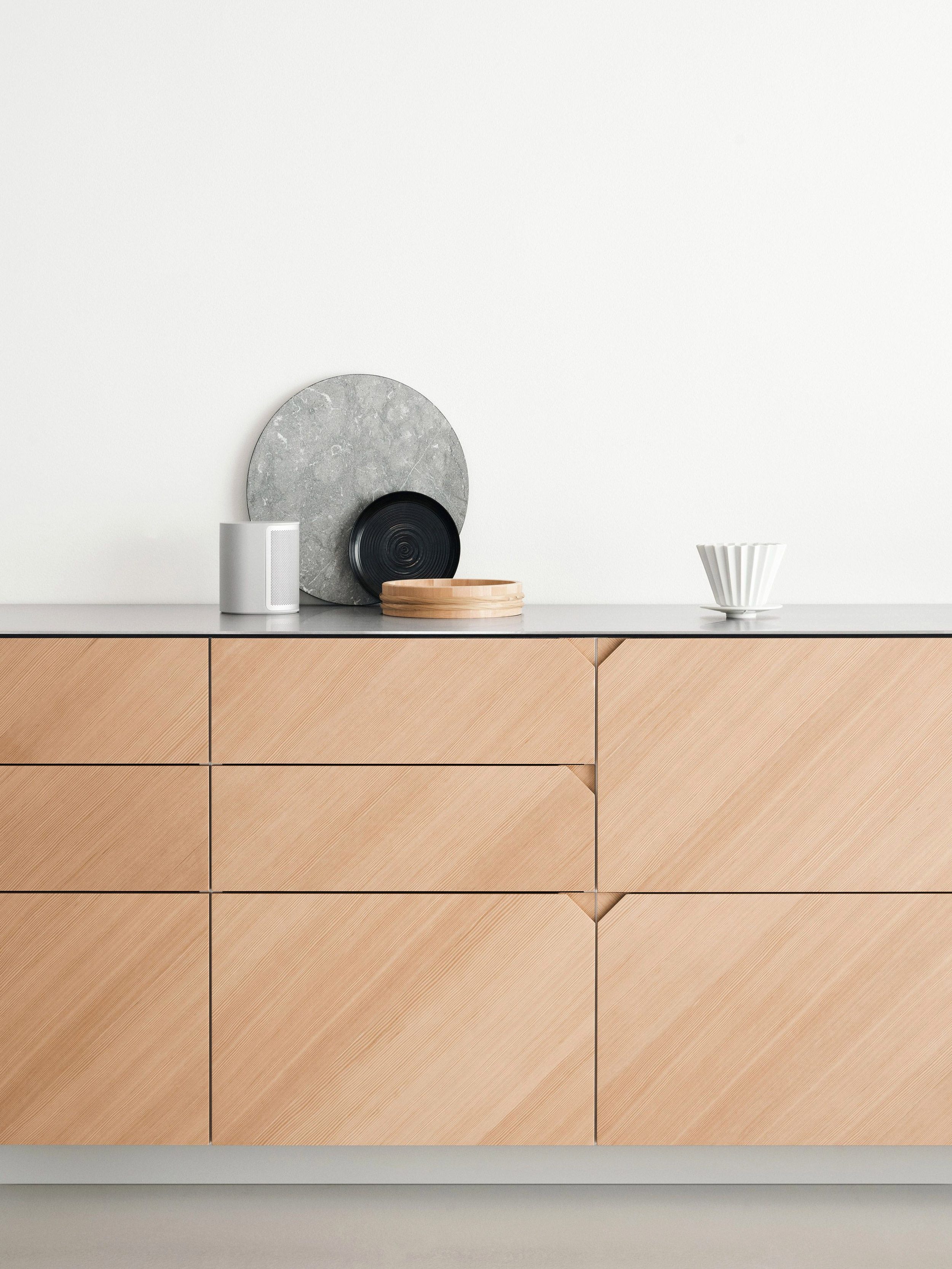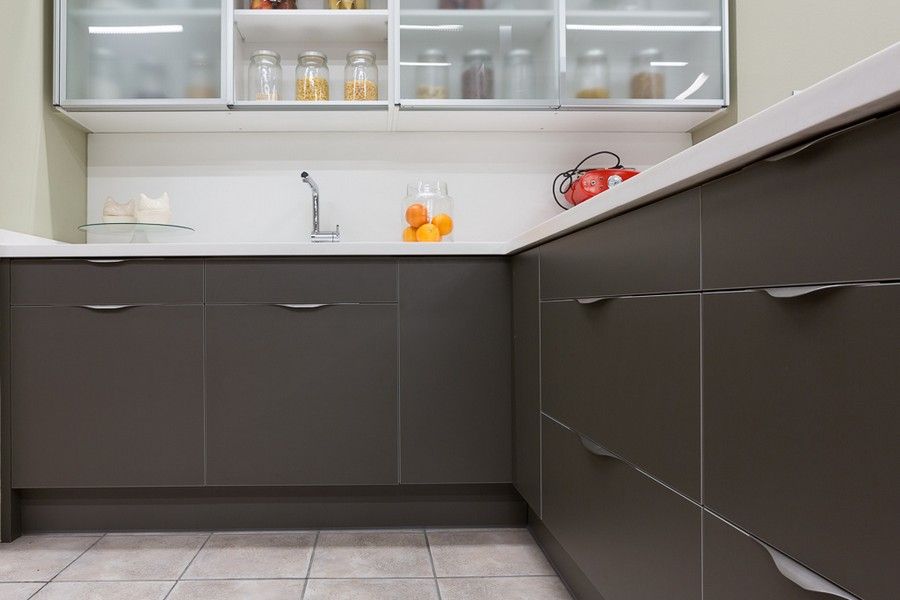 Check out our style gallery on Mortarr.