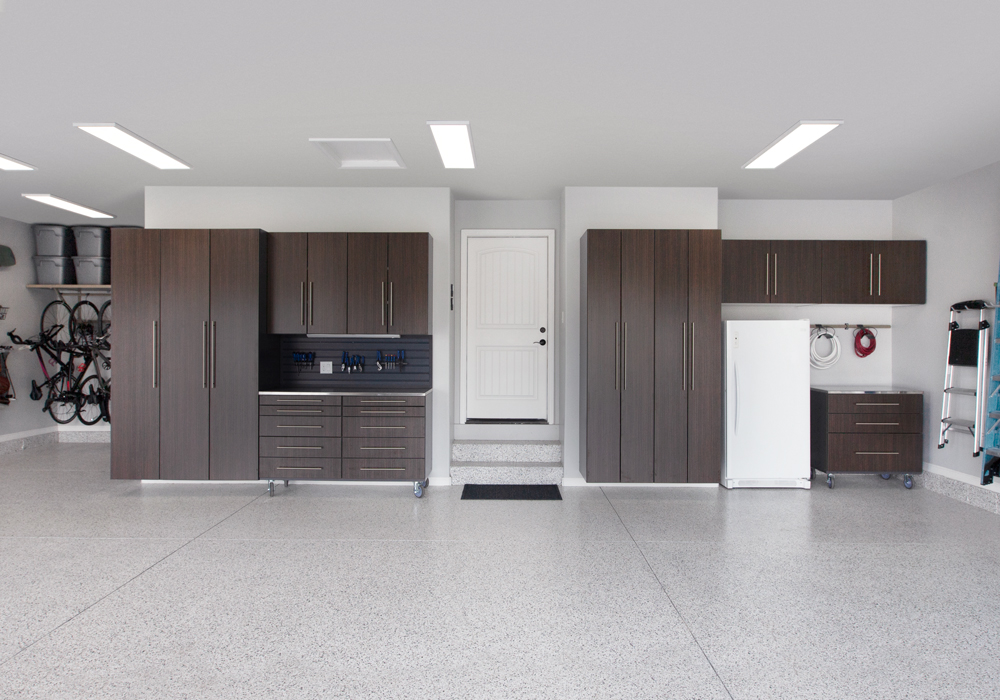 Have you ever considered adding more permanent storage solutions to your garage? If not, you really should, and here's why.
1. You'll know where everything is
When spaces are clean and organized it makes life so much easier, not just for you but for your kids or anybody who enters your garage. Utilizing cabinets allows you to create zones and organize like items together.
2. Your garage will look great!
With everything in place there shouldn't be a need to fit things in the corners of the garage or lean various tools or household items against the wall. The items in a garage come in a wide variety of shapes, sizes, and colors. Sometimes the best way to make a space like that look cohesive is by putting them behind doors.
3. Protect your things
Garage cabinets are made to hold and store items that standard shelving and closet systems don't account for. So, if you're looking to store something like paint cans, you can trust that they could be stored up in the cabinets safely and not worry about it falling onto your car or other things that sit near the cabinets.
4. Protect your family
With everything that gets stored in a garage, it can be easy for things to fall or spill when not stored properly. When that happens it quickly turns into a safety hazard. Anyone could slip or trip on something out of place. A lot of people store chemicals such as fertilizers, paints, cleaning products, and automotive fluids in their garage as well. When those aren't stored properly it can be a big issue, especially for those who have children. The best way to protect them is to store your items properly and even consider adding locks to cabinet doors when necessary.
5. Staying Organized is Easier
Garages are the easiest places to drop when it comes to organization and cleaning. Once you have a good system in place, it becomes so much easier to keep up with it as time passes. After all, an organized home is the best type of home (read our previous blog, 5 Reasons Why you Should Have an Organized Home to learn more).
As you can see, garage cabinets are a great asset to your home, if you're interested in adding storage to your garage, reach out to your sales rep to learn more.