As you've seen on our recent blog posts, there are A LOT of options available when it comes to finishing your cabinets. One of the most popular ones is paint, it provides the smoothest finish and has that modern look. Even after you've narrowed your selection down to just paint, there are still so many colors and combinations to choose from. Here are some tips to help guide you through the process.
Choosing Paint Tips
Don't limit yourself to plain white cabinets
Although white is a classic color that creates a clean and airy feeling, it's not the only option to bring that feeling into a space. Light or bright colors can also open up the space.
You can choose more than one color
Your base and wall cabinets do not have to match. Mixing and matching is a great way to add personality to the space. Pairing dark base cabinets with light uppers can ground the space but still allow that airy feeling.
We recommend sticking to two colors for your cabinets though, bringing in too much color can make it harder for the space to feel cohesive.
Take advantage of free swatches and sample pieces.
If you're unsure of what you want don't be afraid to ask for a sample or color swatch and take it home to the space you're considering adding it to. There's no better way to envision the color than seeing it in the environment with the lighting and everything.
Make sure you're testing these sample as closely as possible to the finished product. For cabinets, that typically means vertically. You do this instead of laying it flat on the ground or counter, because light reflects differently vertically as opposed to horizontally, so this will give you the most realistic representation.
Things to consider: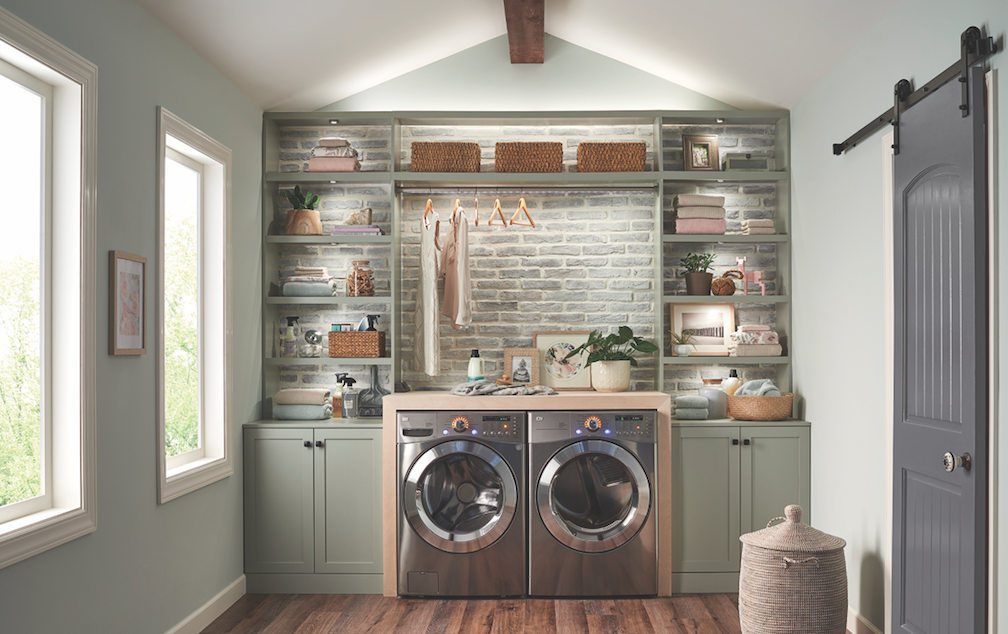 What's trending right now?
As far as paints go, in 2021, we are seeing a lot of blue, green, greige, beige and white cabinets. They bring a sense of calm, can act as a neutral and offer a range from light and airy to comforting and grounding.
Be careful with trends.
Trends are popular for a reason; they look great in most applications. However, you must be careful with them. Some trends can go in and out of style within the course of a year. Make sure you're considering how the cabinets will function the best for you and your family and if you REALLY like the way it looks or if you're just doing what you see everybody else doing it.
Although cabinets can always be switched out, you want to make a smart investment and make decisions that will last.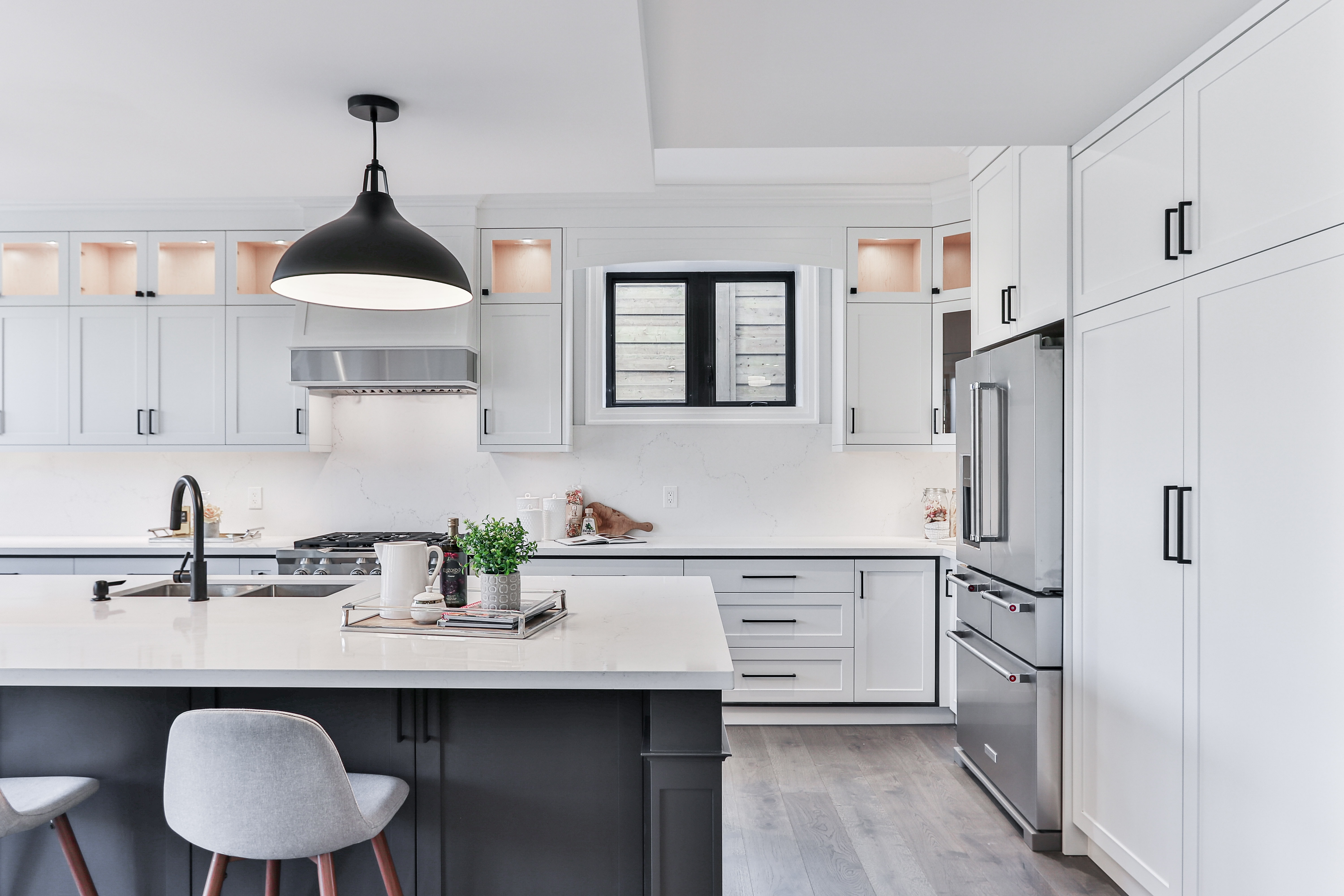 Paint finish
As if choosing color alone wasn't hard enough, you also need to consider the finish of the paint being used. The higher the sheen, the more light the paint will reflect. The lower the sheen, less light will be reflected, and you'll have more of a matte finish. When more light is reflected, the color can seem lighter than it is making it appear. It wouldn't hurt to get a sample of your paint on the exact material with the exact sheen you want.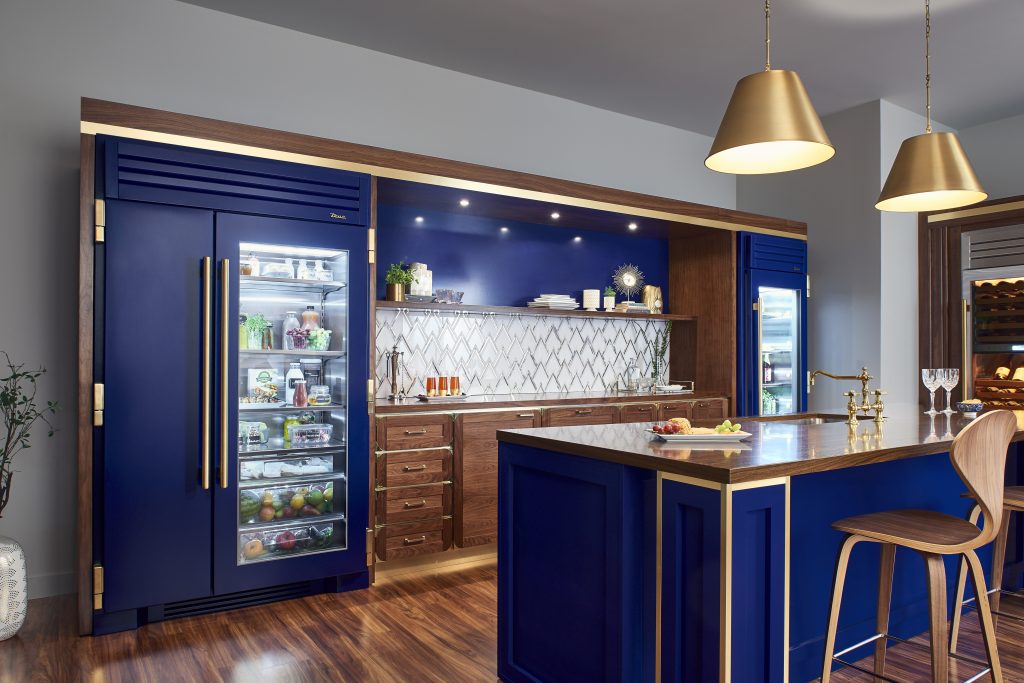 Color Families
If your heart is set on cool toned countertops, then you should be choosing a cool toned paint color for your cabinets. Cool tones include blue, green, purple, gray or white.
If you're set on warm toned countertops, then you should choose warm toned paint. Warm tones include cream, off-white, brown, beige, reds, yellows, or oranges.
A space feels most cohesive when you consider the tones or countertops, flooring, paint and even appliances.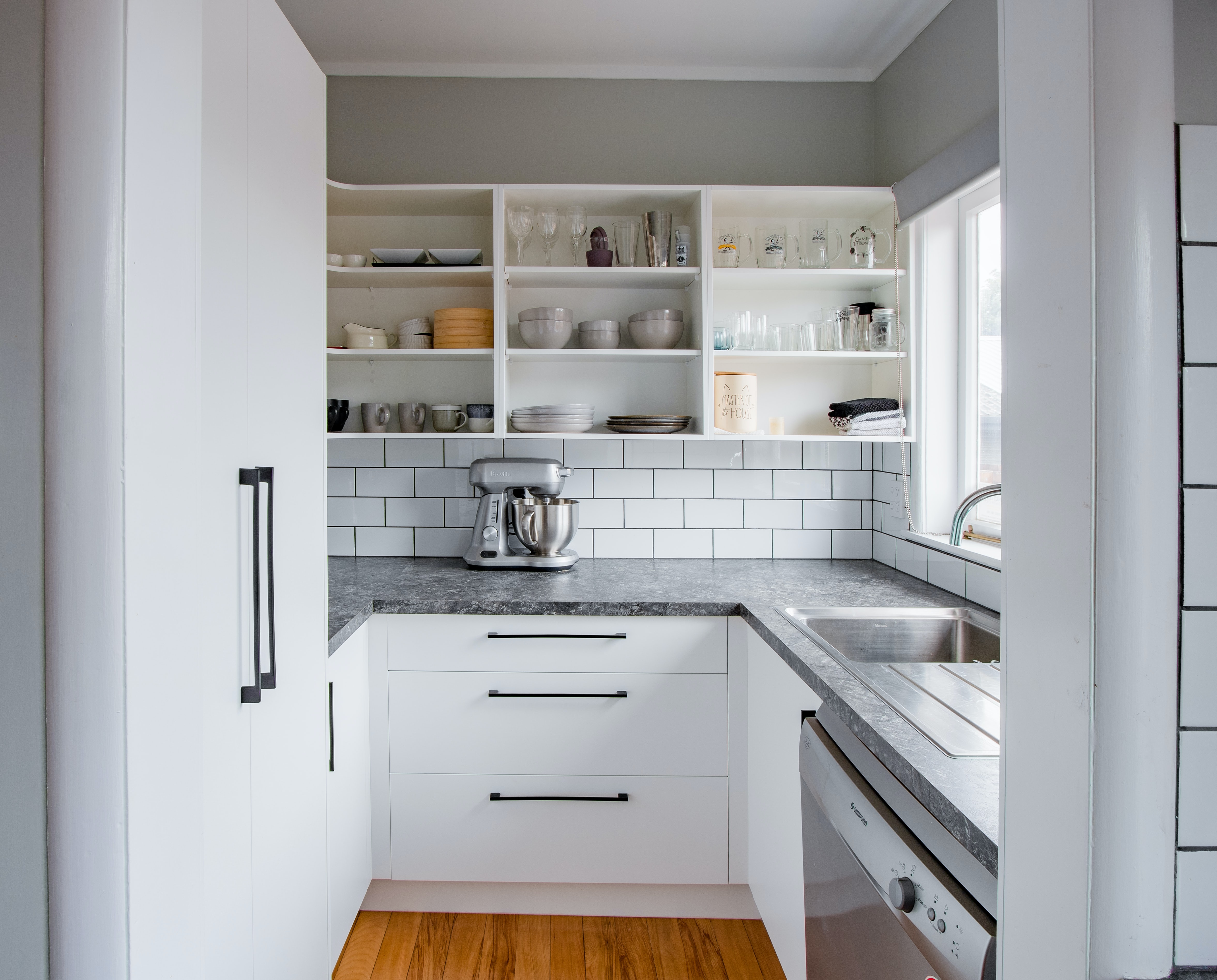 Backsplash
If you decide you want white cabinets and a white backsplash, you should try your best to get them the same white. Although it might seem nit-picky, having these two pieces matching is critical. Since they are on the same visual plane, it's easy to notice if one seems off.
If this is something you want to do, here at Bayer we offer a color match guarantee, so you could send in a tile and we will do our best to match it.
All in all
When it comes to designing your home, it can be extremely overwhelming. The best advise we can give is to take it all in steps and ask professionals for help when you need to. Take in as much inspiration as possible and take note of what you like and do not like.
Check out our recently announced 2021 Standard Paint Colors.