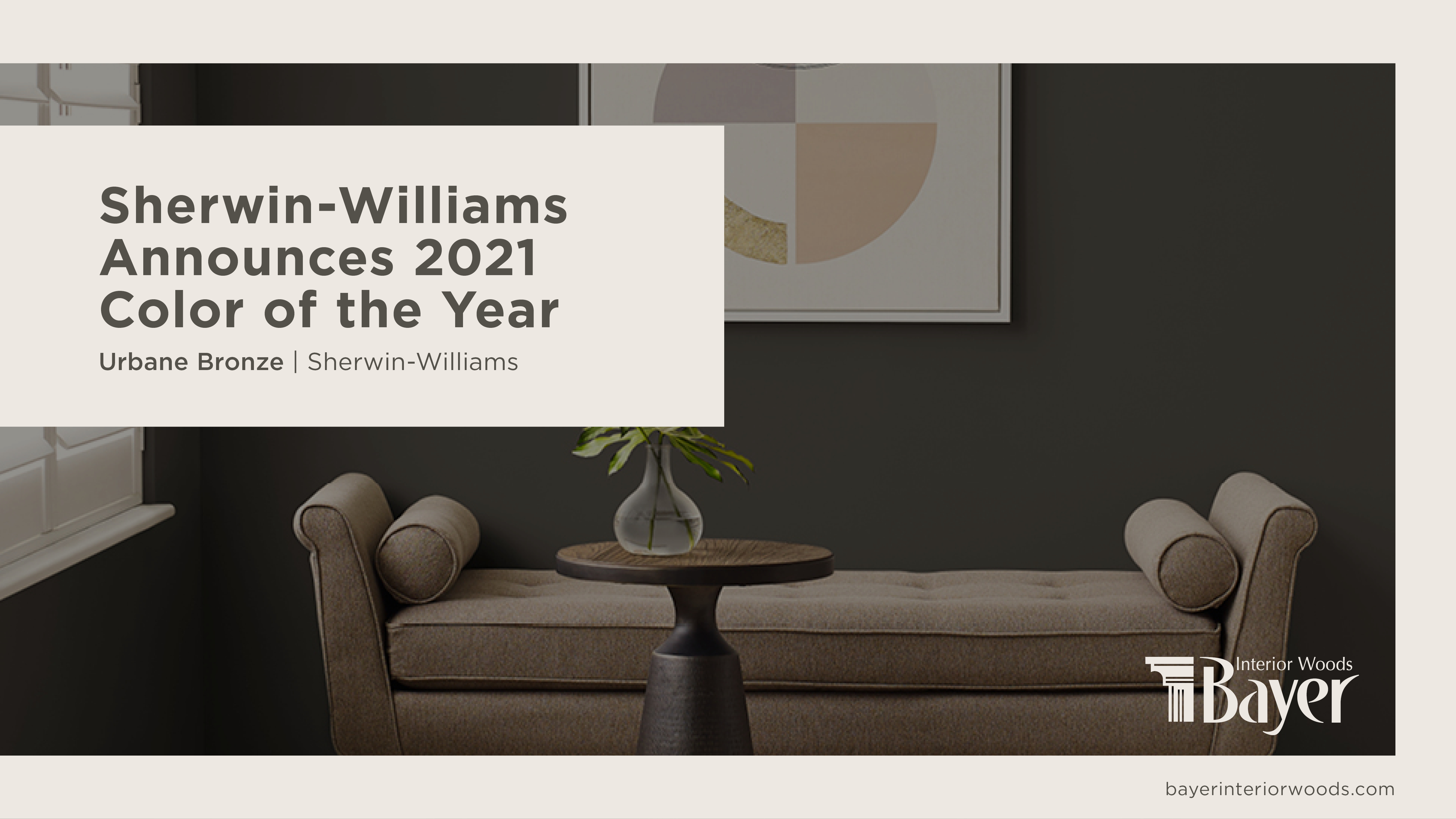 This past year has changed so many things and really highlighted what truly is important in our lives and opened our eyes to what we hope 2021 will be like for us. We want the comfort of the familiar and the inspiration to meet our goals.
Because of that, now more than ever, we need our homes to be functional and reflect the lifestyle we crave. We need a calming, yet motivating space for our home offices but also a comforting retreat in our bedrooms. Sherwin-Williams color of the year is the perfect solution for every need the house has.
Urbane Bronze is grounded, meditative, natural, and calming.
"The home is now the ultimate retreat from the world, and color is an easy and effective way to create a personal haven. Urbane Bronze encourages you to create a sanctuary space for mindful reflection and renewal." Sue Wadden | Sherwin-Williams's director of color marketing
Why Urbane Bronze?
Inspired by nature, Urban Bronze brings warmth and comfort to a space. Biophilia (a desire or tendency to commune with nature) has been a growing trend over the years and it just continues to grow now. As the world has evolved, we've moved further and further away from nature. People used to be completely surrounded by nature so it makes sense for us to have the urge to surround ourselves with nature-inspired design.
Urbane Bronze is rooted in nature, inspired by peaceful river rock beds and natural settings of the like. The deep saturated tone can tie a space together on so many different levels.
Designing with Urbane Bronze
This new neutral is perfect for any space in or outside of the home to make us feel more at peace with our lives. It can be used as an accent color or as the primary color in any space to evoke different moods. Urbane Bronze works well with other neutrals and white colors and pairs well with natural finishes, like, wood, stone, and mixed metals.
Urbane Bronze is part of the Sanctuary palette in the Sherwin-Williams 2021 Colormix Forecast, which more deeply encourages a grounded, meditative, natural, and calming color palette for 2021.
Check back again next week for our post on Sherwin-Williams 2021 Colormix Forecast