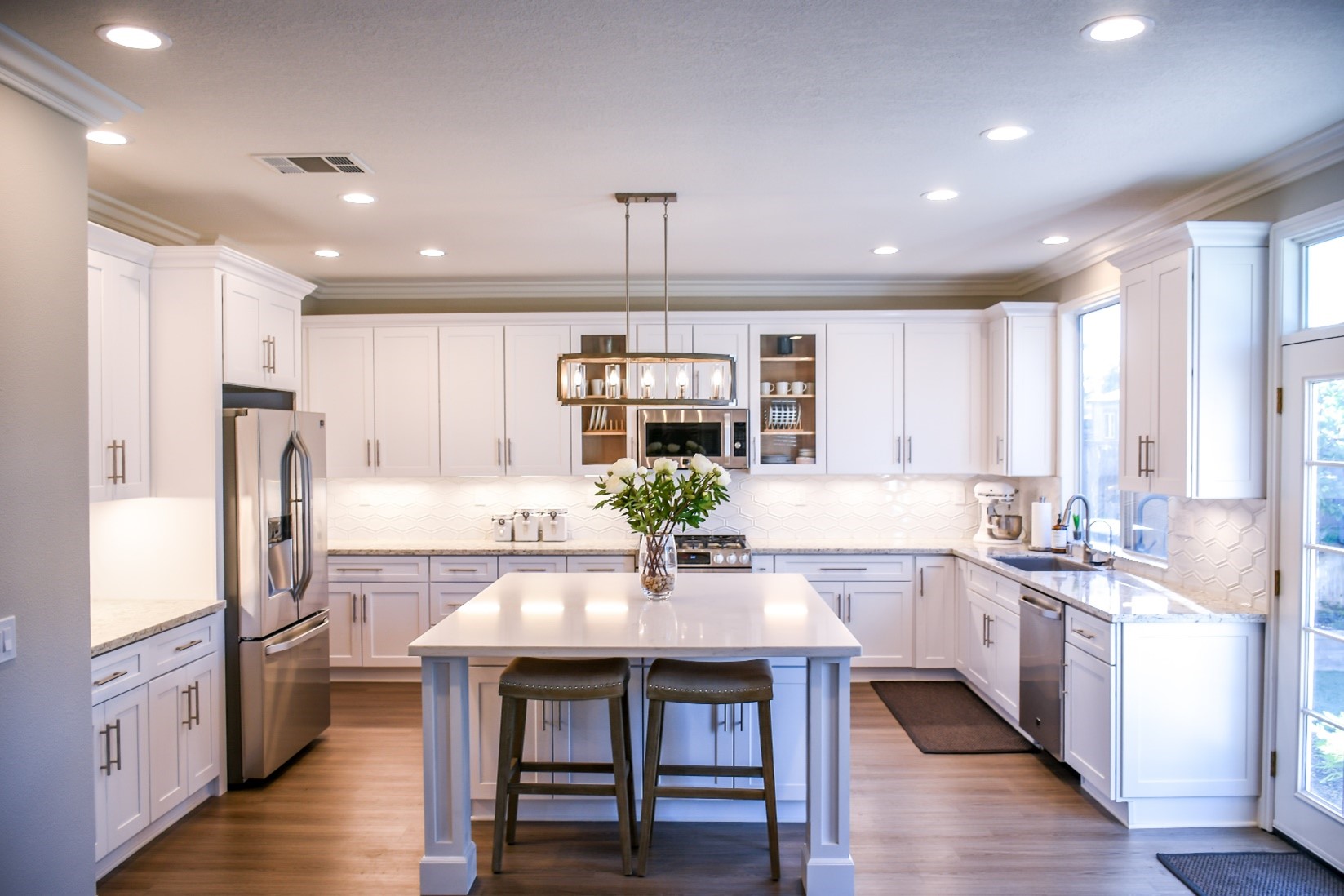 Which is right for your kitchen?
When people think of upgrading their kitchen, usually they imagine a completely renovated kitchen. Although sometimes that could be the right decision, it isn't always. This blog will help you decide if you should be completely remodeling your kitchen or if smaller add-ons will do the trick.
Questions to Ask
To make it simple, ask yourself these three questions:
Does my kitchen function the way it needs to?
Do I like the aesthetic of my kitchen?
Are my cabinets good quality that will withstand the test of time?
Maybe you love the way your kitchen looks but you're always running out of storage or need more spaces to work. Sometimes an easy way to fix that would just be to add an island and/or pantry. If you already have an island or pantry (and there's room), you could add cabinets directly on the existing runs.
On the other hand, if your cabinets don't fit your style or simply are not of quality it could be time to get rid of them. Then you can replace them with something new, something you'll love and something that will last.
Adding to your Existing Kitchen
Although this option may seem straightforward, there are some things to consider and plan for.
Matching the existing cabinets
Sometimes it can be a little hard to make sure the new cabinets match the existing ones. Luckily, Bayer Interior Woods offers "Design-a-Door" to custom match any design and Color-Matching to match any existing paint or stain. Just send in the existing door and, we'll do the rest.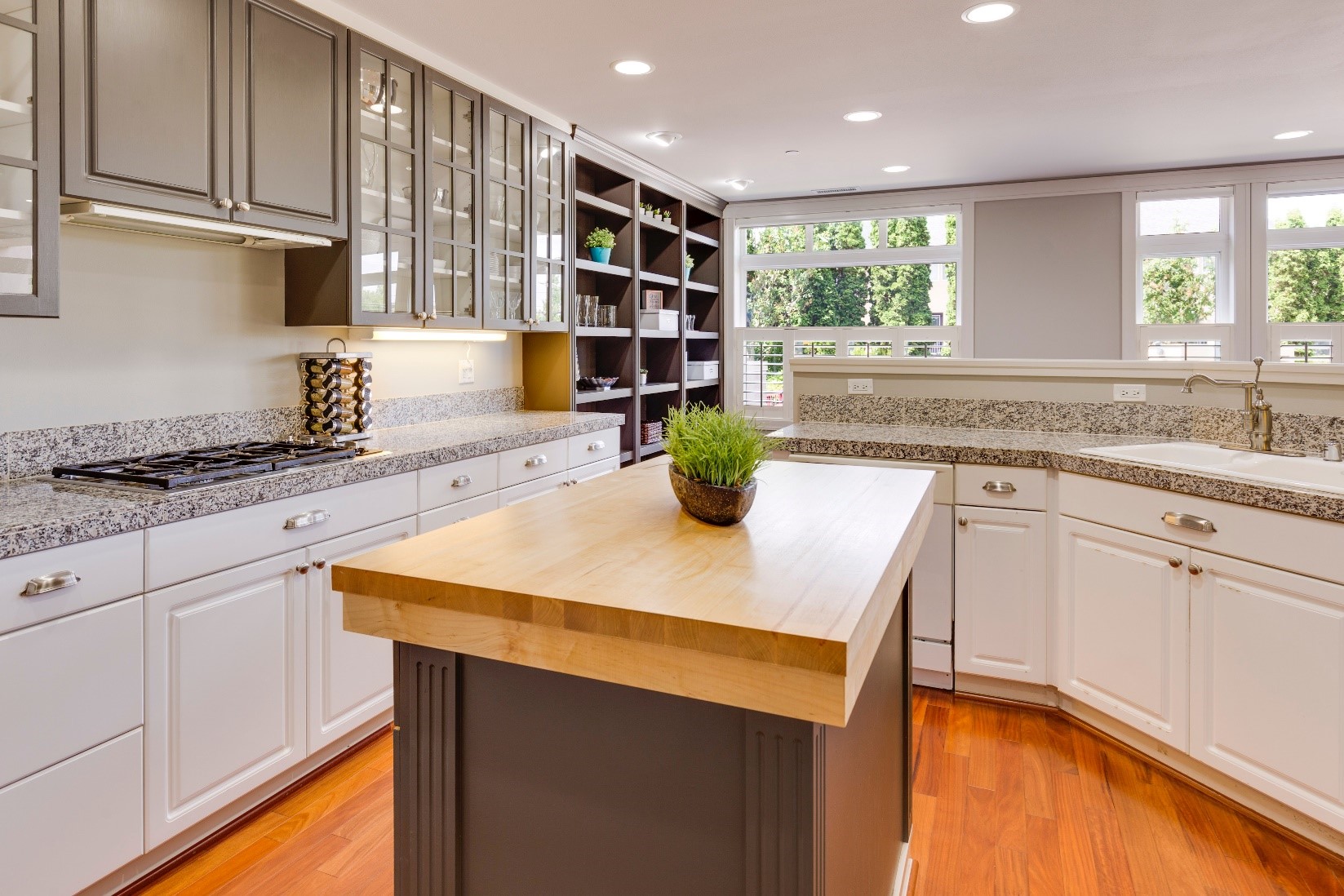 If you only plan to add an island to your kitchen, you could have a little more fun with design and colors. Islands are great to use as an accent since the door style, and color only need to complement what is already existing and not necessarily be a perfect match.
Consider the countertops
Something you'll have to consider is countertops. When new cabinets are added directly to existing runs, more than likely, the countertops will have to be replaced throughout the entire kitchen as well. This could be a great opportunity for upgrading them to a higher quality or more up-to-date option.

Don't forget about hardware
Another thing to consider is the hardware. In some cases, it may be hard to find the exact hardware that was used on the existing cabinets so you may have to replace the hardware throughout. Mixing and matching can be a great alternative. You can get creative by adding in new hardware for the top and moving all the existing hardware to the bottom, or vice versa. Again, if you are adding an island that turns out to be more of an accent than one that blends in with the original cabinetry, it may not matter if they are the same or not.
Watch your budget
Be sure to watch your budget as you're getting estimates. If at some point the add-ons start adding up to the price of a remodel, that may be the way to go instead.
Remodeling your Kitchen
While there are plenty of options to add to your existing kitchen it may be that a remodel is the best solution for you.

Outdated Cabinets
If your cabinets are outdated, you should probably consider getting new ones all around. Although you could make some additions that match what was originally there, it may not be the best decision. A complete redo will not only elevate the space you're living in but will also increase the value of your home when you decide to eventually move out.
Damaged or Low-Quality Cabinets
Damaged or low-quality cabinets are also good reasons for remodeling. Low-quality cabinets can add frustrations to your daily life, so now is the time to get rid of those and add something you will be happy with.
New Layout
If you're changing up the entire layout of your kitchen, the existing cabinets can be hard to work around. It's easier to start with a clean slate and build from there.
Are you ready to update your kitchen? Whether that be adding onto your existing kitchen or completely starting over, contact your Bayer sales rep or dealer to get started.